Directions
Free parking and easy to reach
'From the A9 you'll be there in no time.'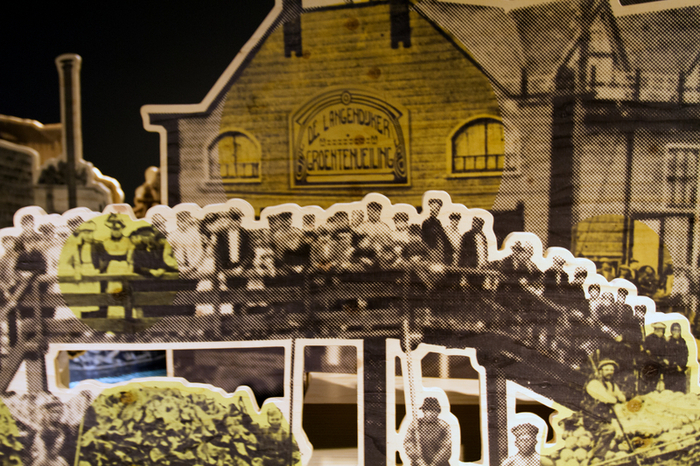 How to get there

Experience the seasons in Museum BroekerVeiling! Visit the oldest sail through auction in the world. It is easy to get there from the A9 freeway.
By car
You can find Museum BroekerVeiling at the Museumweg 2 in Broek op Langedijk. It is easy to reach Museum by car, just follow signs from the ring road at Alkmaar.
Parking
Free parking is available at the shopping mall BroekerVeiling, situated next to the museum. From the parking area it takes about two minutes to walk to the museum. The walking route is indicated with signs.
Address for route planner
Would you like to park your car for free at shopping mall BroekerVeiling? This is the address:
Broekerplein 10
1721CX Broek op Langedijk
Disabled people
It is possible to safely exit cars right in front of the museum. A good solution for those who are disabled or for example visitors arriving by tour bus.
Public transportation
Museum BroekerVeiling is also easily reachable by public transportation.
From Heerhugowaard (ony on weekdays)
From Heerhugowaard station, take the
local bus number 407
in the direction of Langedijk.
Exit at the following stop: Broek op Langedijk, halte Winkelcentrum BroekerVeiling.
From there it takes
about 3 minutes
by foot to the museum entrance.
From Alkmaar
Take
bus 169
from the Alkmaar central train station with the end station Oudkarspel Haagwinde.
Exit at the following stop: Laansloot, Broek op Langedijk
Walk to Museum BroekerVeiling following
this walking route
.
Please note! Due to road work, the times of bus may differ from their normal schedule. Please check the
Connexxion
website for current times.