Experience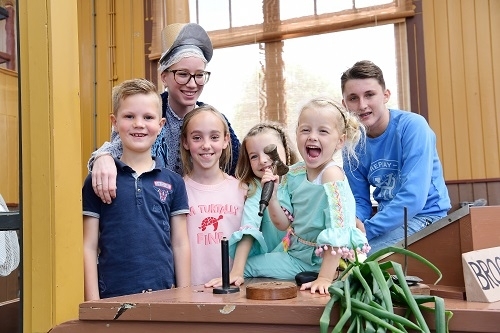 Experience Museum BroekerVeiling
Doing and experiencing, these things are central at Museum BroekerVeiling. Experience the seasons! Admire the tulips in the spring, rent a boat in the summer, keep an eye on the harvest in the fall and bake some bread over a camp fire during the Warm Winter days. Discover Museum BroekerVeiling in North-Holland! What are you waiting for?
Museum for discoveries
What happens during an auction? How does the auction clock work? Which vegetables are in season? This and much more you will learn at Museum BroekerVeiling. A museum for discoveries!
This is what you can do at the BroekerVeiling
Auctioning seasonal vegetables, taking a boat trip or renting your own, walk over the museum grounds while market gardener Arie guides you through the audiotour, visiting the exhibitions and exploring the Realm of a Thousand Islands by boat, canoe or SUP. All this and more you can do when you visit the BroekerVeiling. It is a SuperKOOL museum!