Restaurant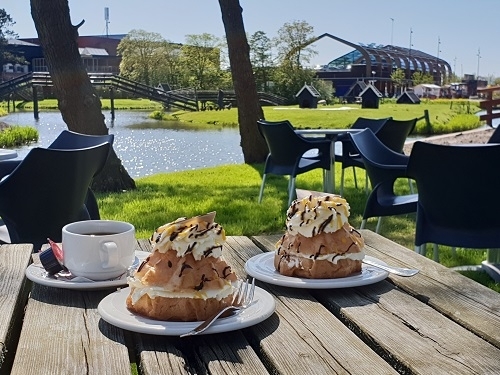 Restaurant
The best coffee is Langedijk coffee, with a BroekerBol of course. The best lunch can be found in the restaurant of Museum BroekerVeiling. On the menu you will find a local speciality: bread with sauerkraut and sausage.
Picknick Basket in the orchard or on board of a boat
Taste the seasons, order a picknick basket and enjoy lunch in our beautiful orchard, or rent an electrical pram and enjoy the surroundings. And the contents of the picknick basket, of course.
Menu BroekerVeiling
The Langedijk coffee, the best speciality in North-Holland and that richly filled picknick basket… all this and more you can find on
the menu
of the restaurant at Museum BroekerVeiling. Priced reasonably of course. The kitchen is open until 17.00.
Food Allergies
Do you have a food allergy? Please let us know so we can help you choose from the menu and adjust your choice to accommodate you.