Visit
Visit Museum BroekerVeiling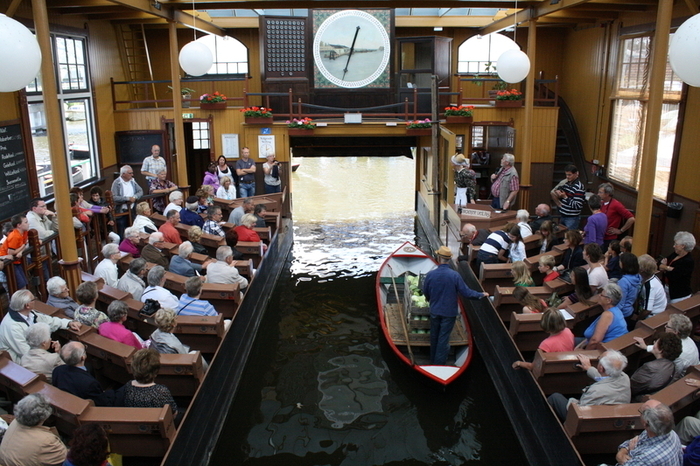 Museum BroekerVeiling
Museum BroekerVeiling is not just a museum. In Broek op Langedijk you can find the oldest sail-through auction in the world. This is where the Dutch auction (also called a clock auction or open-outcry descending-price auction) originated in 1887.
Note: this type of auctioning is used at all large auction houses to this day. Immerse yourself in history and experience how the vegetable auction was run at the BroekerVeiling over a century ago. Visit the nicest museum in the Netherlands!

>Visit the auction
Immerse yourself in history
Experiencing the past through a hands-on approach is central to visiting Museum BroekerVeiling. Bid on vegetables and fruit during the auction, make a boat trip, let our audiotour guide you through the museum, visit the expositions, enjoy a lovely lunch at the restaurant, or order a picknick basket, eat lunch in the orchard and enjoy the beautiful surroundings. And the contents of the picknick basket of course!

A day out in a museum near Alkmaar
Spending your holiday near Alkmaar and looking for a museum, a daytrip or sightseeing site? Visit Museum BroekerVeiling in Broek op Langedijk. The museum is a great place to spend the day with children, family and friends. Tip: are you looking for a place close-by to spend the night? Discover great hotels and the best deals.